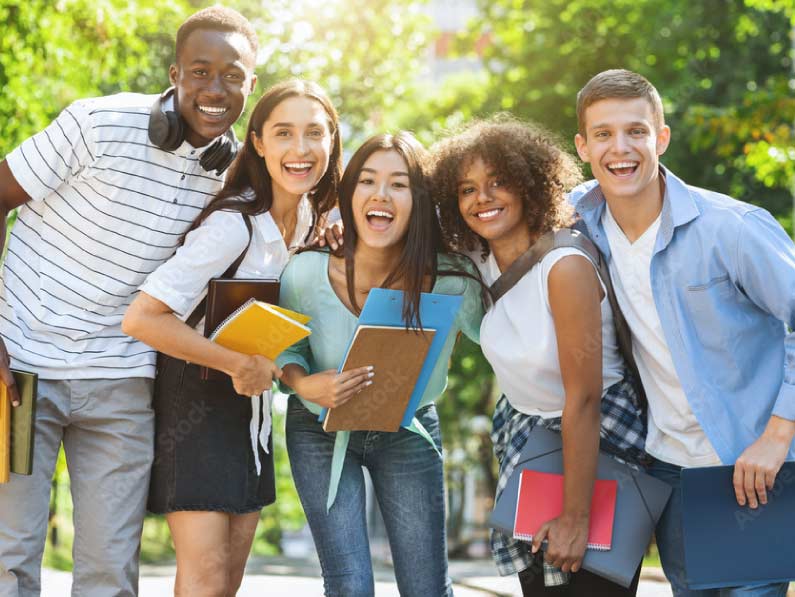 The Yampa Valley Community Foundation is proud to support students in northwest Colorado in their pursuit of higher education and attainment of academic, trade and life skills that translate into economic self-sufficiency. We manage over 30 scholarships for a wide variety of students with diverse educational journeys.
SCHOLARSHIP OVERVIEW
YVCF's primary scholarship cycle occurs in the spring, with applications opening February 1 and closing the first week of April. High school students are notified of scholarships at awards ceremonies or graduation in May. A few other scholarships (Catamount Ranch; Sustainability Leadership) have alternative open and close dates which can be viewed in the application portal.
To identify scholarships for which you're eligible, review their descriptions and eligibility criteria in Available Scholarship below. You may apply for multiple scholarships. Plan ahead and don't wait until the last minute to begin applying, as you will need time to compose essays and assemble materials such as your transcript, resume and letters of recommendation. We strongly suggest asking for letters of recommendation at least two weeks in advance and supplying your recommenders with your resume and a description of the scholarship and its criteria.
AFTER YOU'VE BEEN AWARDED A SCHOLARSHIP
If you receive a scholarship from YVCF, you must complete a Scholarship Recipient Agreement before funds will be disbursed to your institution of higher education. If your scholarship is renewable, don't forget to re-apply the following spring.
If you do not attend or if you withdraw or change schools at any point during the year, you must notify YVCF at scholarships@yvcf.org and your school must reimburse to YVCF the unused portion of your scholarship. In many cases, we can defer your scholarship to the following year, or we can redirect a 2nd semester payment to a new school.
Scholarships may only be used at educational organizations. If you have any doubt about the school to which you're applying, the U.S. Department of Education maintains a database of accredited schools and recognized accrediting agencies.
FOR DONORS
There are many ways to help YVCF's vision of building a healthy and vital community and supporting our youth via our scholarships program.
To donate to an established scholarship fund, click DONATE and scroll down to Scholarships.
To learn about establishing a new scholarship, read more at OPEN A FUND or contact Jenny Campbell, Scholarship Program Manager, at jenny@yvcf.org or 970-879-8632.
Scholarship awarded to a graduating senior or graduate of a Routt County high school who has overcome significant challenges or obstacles (for instance: family death or illness, homelessness, family drug or alcohol abuse, food insecurity, learning disability) that may...
read more
Every day we meet with partners, new and longstanding, to pass on our passion to build a better Yampa Valley. If you have a passion, we can help you find the best way to pass it on.