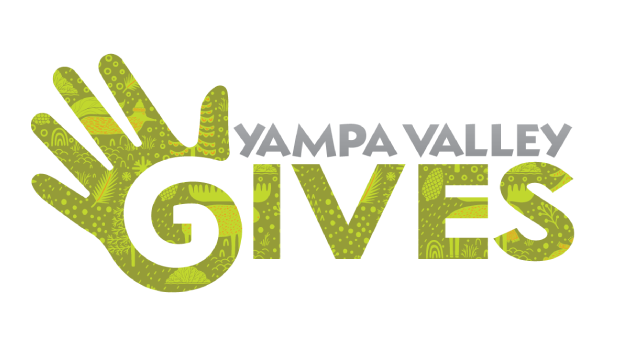 As a ColoradoGives Regional Champion, Yampa Valley Gives brings the excitement and generosity of Colorado Gives Day to the Yampa Valley to benefit local nonprofit organizations and make it easier for donors to GIVE WHERE YOU LIVE.
yvgives.org is the platform for donors to learn about participating local nonprofits and make online donations to those nonprofits on Colorado Gives Day and throughout the year. Yampa Valley Gives strives to widen the reach of the ColoradoGives program in an effort to make a difference for nonprofits in our community.
Yampa Valley Gives is a program of the Yampa Valley Community Foundation, in partnership with Colorado Gives Foundation, to grow the Colorado Gives Day movement in Routt and Moffat Counties.
If you are interested in participating in or learning more about this effort, please contact us at 970-879-8632 or info@yvcf.org.
2022-2023 Yampa Valley Gives Day Guide
Every day we meet with partners, new and longstanding, to pass on our passion to build a better Yampa Valley. If you have a passion, we can help you find the best way to pass it on.