The Community Foundation receives gifts in many forms. Among the most precious gifts are time, knowledge, skills and hard work donated by our volunteer trustees. The Board of Trustees governs the Yampa Valley Community Foundation, sets policy and makes final grant decisions. Members of the board serve three year terms.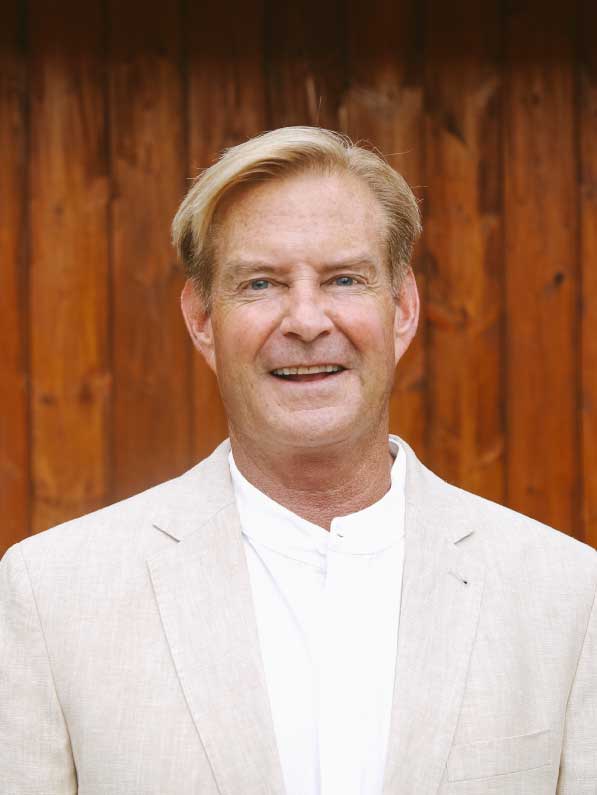 Read Bio
Gordon grew up in the suburbs of Philadelphia, moving to Colorado to attend Colorado State University where he was student body president and a member of the Governing Board of the University. After CSU he moved to San Diego and set up Rancho Valencia Resort which would be his first hotel project. He later attended the Cornell Hotel School as a graduate student. After moving to Steamboat in 1990, Gordon purchased the Steamboat Bed and Breakfast which he owned and operated until 2010. He also renovated an 1887 Queen Ann mansion in San Diego and operated it as the Britt Scripps Inn until 2016. Gordon is a partner in Joy Berry Enterprises and Kids for Global Peace which provides child development and education. He also works with other non-profits in the Yampa Valley and beyond. Gordon lives with his partner Rob and their 3 French Bulldogs. His love of nature runs deep, and the Yampa Valley is exactly where he wants to stay.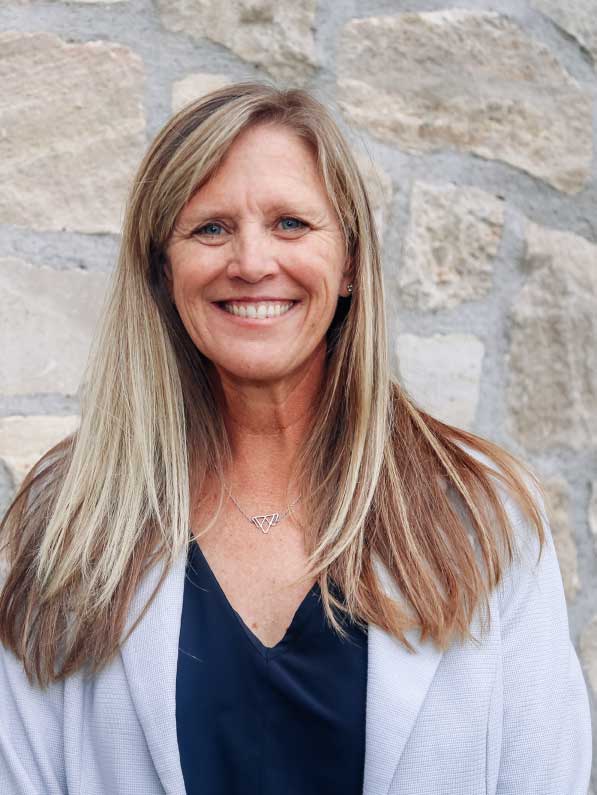 Read Bio
In 1992 Kelly graduated with a degree in Financial Planning and Counseling from Purdue University, packed up her little red car and headed to Steamboat Springs. The idea was to ski powder and figure out how to stay. Thirty years later with 2 children, a home in downtown and a wonderful husband Kelly's dreams have come true.  
Kelly's professional journey started with waiting tables at the Steamboat Yacht Club, transitioning to marketing for the Steamboat Ski & Resort Corporation. In 1999 Kelly opened the Creekside Cafe. Her husband Jason joined her as the chef in 2002, and they ran it together for the next 16 years. Along the journey was Creekside's prestigious Business Philanthropist of the Year Award from the Yampa Valley Community Foundation, recognizing them for giving back to the community which had supported them and that they truly love.
Kelly has served on several boards including MainStreet Steamboat, Steamboat Chamber, and the Ski Town Rotary.  After her career in restaurants Kelly found her next passion as the Development Director of the Boys & Girls Clubs of Northwest Colorado; she was recently named Outstanding Development Director for the BGCA Southwest Region. Kelly stays busy as a Girl Scout Troop Leader, Soccer Referee, Strings Music Festival Guild Member, SSWSC Mountain Bike and Ski Coach, Bike Ambassador and avid powder skier!
Tara Weaver
Secretary/Treasurer
Read Bio
Tara was born and raised in Steamboat Springs. She is a licensed Broker and the President and co-owner of Central Park Management with her husband Ben. They have two small children who keep them extra busy. Tara is an active member of the Rotary Club of Steamboat Springs where she has served multiple Board terms and currently chairs the Grant Committee among many other things. In 2017 she was recognized as the young professional of the year through the local Navigator Awards and was also a 20 under 40 honoree in 2016. She is passionate about giving back to this community. When she's not working or serving on non-profits, she loves to ski, hike, travel and be in the outdoors.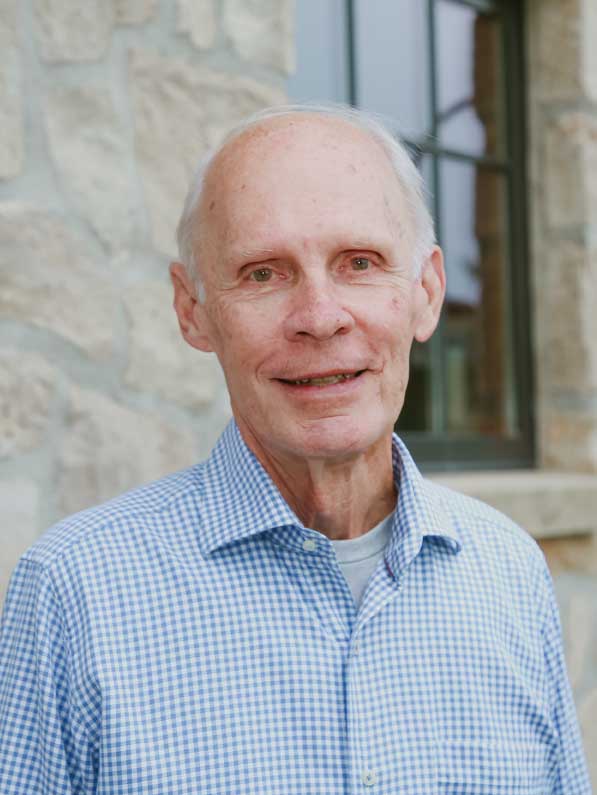 Read Bio
David graduated from Colgate University and received his MBA from Boston University. He spent his professional career in the software industry, beginning before anyone could spell "software." He began with a small consulting company with fewer than fifty employees which grew into a large public software company that had over 11,000 employees and offices in over twenty countries when he retired. Along the way he managed many projects and was president of two major subsidiaries.
David and his family have been coming to Steamboat since 1982 and have had a residence here since 1995. They built their dream house in 2002. Since their retirement he and his wife, Beth, spend about half of their time in Steamboat. They work hard to keep up with their two children and six grandchildren, while finding time for skiing, golf, hiking and lots of travel.
David began his relationship with YVCF on the Grants Committee, including two years as committee chair. He has been on the YVCF board for six years, including two years as Chairman. He and his wife are fully engaged in YVCF activities (Beth with the Women's Giving Circle), as well as other philanthropic pursuits.
Paula Cooper Black
Emeritus
Read Bio
After two years of commuting to Steamboat from Denver, Paula Cooper Black moved to Steamboat Springs in 1973. She served three consecutive four-year terms on the Steamboat Springs City Council, six years as President pro tempore, and represented the Council on various local, regional, and state committees. Paula was on the Yampa Valley Medical Center Ethics Committee for nine years and on the board of the Medical Center's Foundation for two years.  Since 1995 she has sat on the board of YVCF, serving as board chair three different terms. She continues to participate as Board Member Emeritus and is chair of the Nominating Committee. Paula has also been involved with the SSWSC, the Rotary Club of Steamboat Springs, and several other community organizations. Like many other community members, Paula has been a small business owner and also worked for a number of years for the Steamboat Ski and Resort Corporation, retiring in 2005. Paula and her late husband Jack raised two children in Steamboat Springs. Paula continues to be politically active on local, state and national levels.
Read Bio
Jim graduated from the University of Michigan and received his law training at Northwestern University, culminating with a Ford Foundation Fellowship to supervise an indigent defense program and teach at the law school. He and 3 other young lawyers started a law firm (the law firm with which Barack Obama chose to practice), after which his career evolved to developing commercial recreation facilities and then to representing professional baseball players. The representation business grew significantly, presenting Jim and his partner the opportunity to represent hundreds of major league players, including eight who have now been elected to the Baseball Hall of Fame. By 2001 it was time to sell the business and spend substantial blocks of time in Steamboat. Having first visited and acquired property in Steamboat in 1970 with his wife Barbara, the move to Steamboat gave the couple greater opportunity to focus on community organizations and programs that matter to them. For Jim that has meant long term board service at Catamount Ranch and Club, Strings Music Festival, the Boys and Girls Club of Northwest Colorado, and the Yampa Valley Community Foundation where he served a term as Board Chair and is now an emeritus board member. Jim also just completed his nineteenth season volunteering as an assistant basketball coach with the Steamboat Springs High School varsity boys' basketball program. If there were a mileage award program for miles traveled on a yellow school bus, he would have lifetime status. Beyond his professional and coaching associations with sports, Jim is an avid golfer, still competing in senior amateur championships, as well as enjoying the skiing, snow shoeing, hiking, and biking so accessible in Steamboat. Nothing brings him more pleasure, though, than spending time with his 4 grandchildren.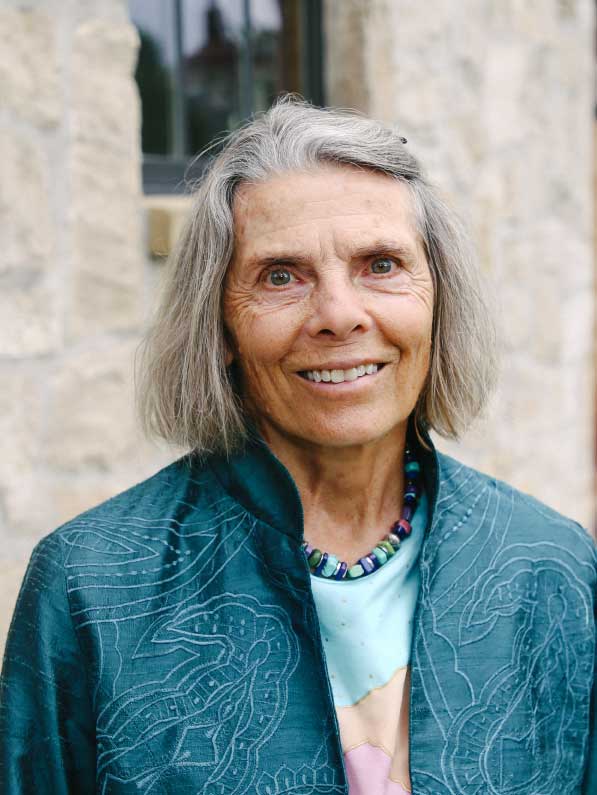 Carol (Shine) Atha
Read Bio
Shine moved to the Yampa Valley in 1973 with a degree in Theatre Arts and almost immediately began volunteering with local nonprofits. She has served on the Board of Directors of Steamboat Springs Council for the Arts and Humanities (now Steamboat Creates), Perry-Mansfield Performing Arts School and Camp, Community Agricultural Alliance, and Northwest Colorado Cultural Heritage Tourism board that includes Jackson, Routt, Moffat, Rio Blanco, and Garfield counties. She currently serves on the Board of Trustees for the Colorado New Play Festival and the Yampa Valley Community Foundation. Shine has served on the granting committees for the City of Steamboat Springs, Routt County United Way, and the Yampa Valley Community Foundation.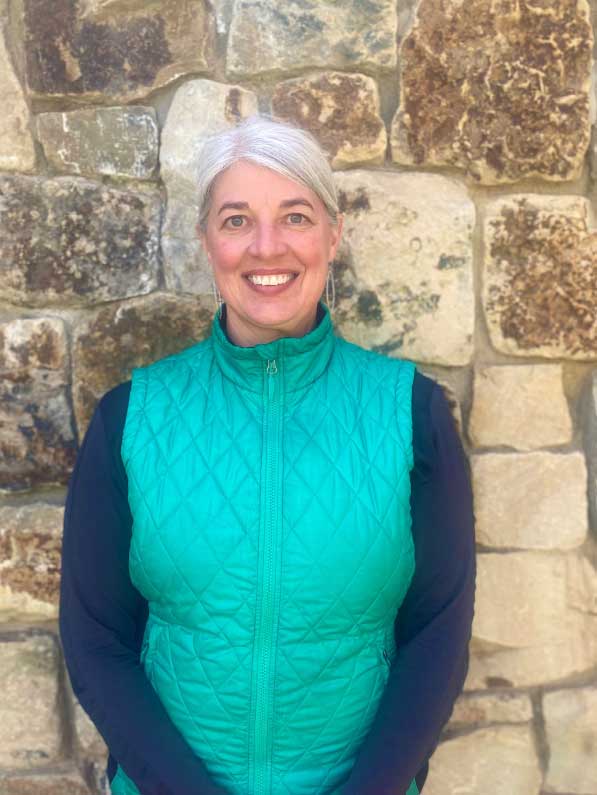 Deb Conroy
Read Bio
Deb initially moved to Steamboat in 1990 and has spent close to 15 years living here periodically since. After getting her degree from Steamboat's own Colorado Mountain College, she finished her undergraduate degree at CSU and then obtained her law degree from University of Oregon. After law school, Deb moved back to Steamboat and started a law practice. While she currently lives on the front range with her husband and two active step-kids, Deb maintains a strong connection with the Yampa Valley community and its members, and her active legal practice still brings her to Steamboat on a monthly basis to see clients, friends, and family.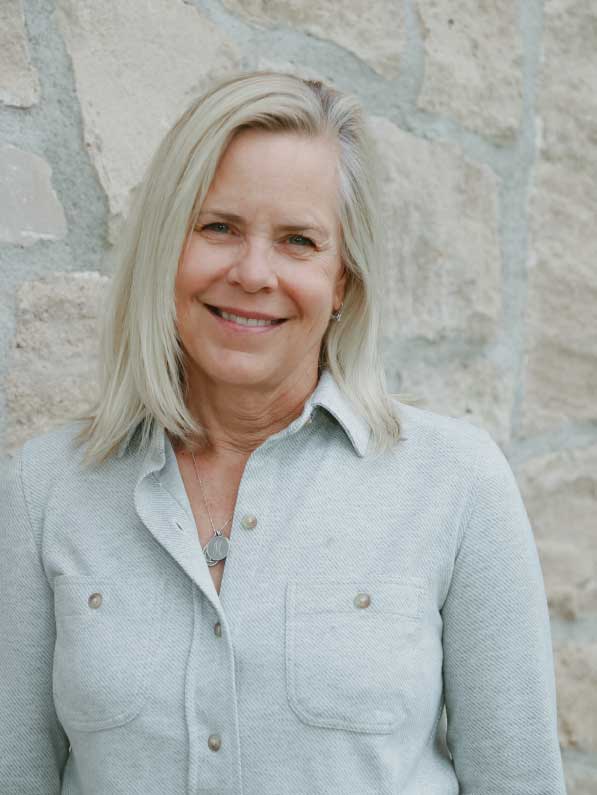 Jennifer Hamann
Read Bio
Jennifer grew up in Omaha, Nebraska. During her 50 years there, she served on various boards of directors, including the Omaha Community Foundation Board where she helped launch Omaha Gives Day. She also served as chairwoman of Uta Halee Girl's Village, a nonprofit residential treatment campus for minors suffering from mental health issues and drug abuse. Additionally, she has served on the Westside Community School Foundation Board and was president of Countryside Community Church. Since moving to Steamboat Springs, she served on the Routt County United Way Board of Directors and currently the Yampa Valley Community Foundation. 
Jennifer worked early in her career as a high school English teacher and then as an Adult Education teacher. Since getting her MS in psychology counseling, Jennifer started her own counseling/coaching business. She has certifications from Integral Coaching Canada and TTI DISC and Driving Forces. Currently she is the president of The Boschi Group, an individual coaching business that she and her husband, Mario, founded.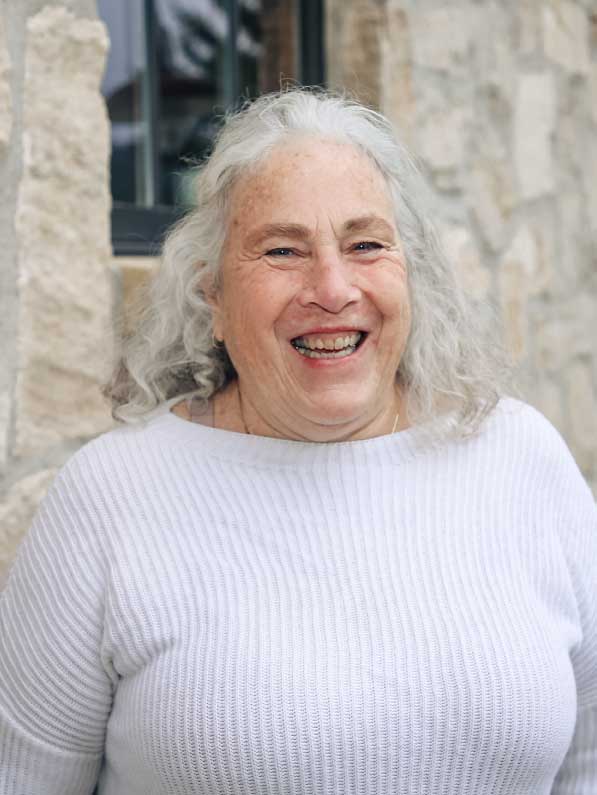 Lori Livingston
Read Bio
Lori Livingston is so excited and proud to be a part of the Yampa Valley Community Foundation.  Born and raised in a small rural town in New Jersey, Lori found Steamboat Springs through a circuitous path. Lori is a dedicated retired business professional who spent many years in the foodservice industry and is now enjoying her retirement years running an equestrian center and giving back to this incredible community we live in.  Over 20 years ago Lori started a successful ovarian cancer non-profit foundation in memory of her mom.  To date they have raised over $1.5 million dollars which has been donated to ovarian cancer research. Lori and her husband moved to Steamboat over 16 years ago for a healthy, outdoor, peaceful lifestyle to raise their 5 children.  She has served on the Rotary Club of Steamboat Springs Board along with serving on the JCC Board in Birmingham, Alabama for many years.  She loves volunteering in the Yampa Valley and finds the personal rewards to be a cathartic experience.  Some of her volunteer endeavors have been:  Food Bank, Reading Buddies for SSMS, Partners, Interact Leader, United Way, Integrated Community and many others.  Lori looks forward to serving the YVCF with her heart and soul and to see the Yampa Valley unite as one community.
Jeff Merage
Read Bio
Jeff joined the YVCF board in 2020 and is currently a member of the Community Grants Committee. He holds a Donor Advised Fund and founded the Sustainability Leadership Scholarship Fund, which provides college scholarships for Steamboat Springs High School students. Professionally, Jeff is the CEO of Longbow Management Group, a boutique real estate investment company with residential and commercial assets in Colorado and California. Jeff has a strong interest in philanthropy, runs a family foundation with his wife Alissa, and supports various organizations in and around Steamboat. He currently serves on the board of the Yampa Valley Sustainability Council, has been the Board Chair of the Routt County Wildfire Mitigation Council for two years and was the former Board Chair of Steamboat Montessori (2017-19). Personally, Jeff has lived in Steamboat since 2015, having moved from Laguna Beach, CA. Jeff and Alissa initially intended to vacation in Steamboat, but quickly fell in love with the beautiful vistas and warm, friendly town. They have three children, two dogs and a love for tree skiing, mountain biking and camping.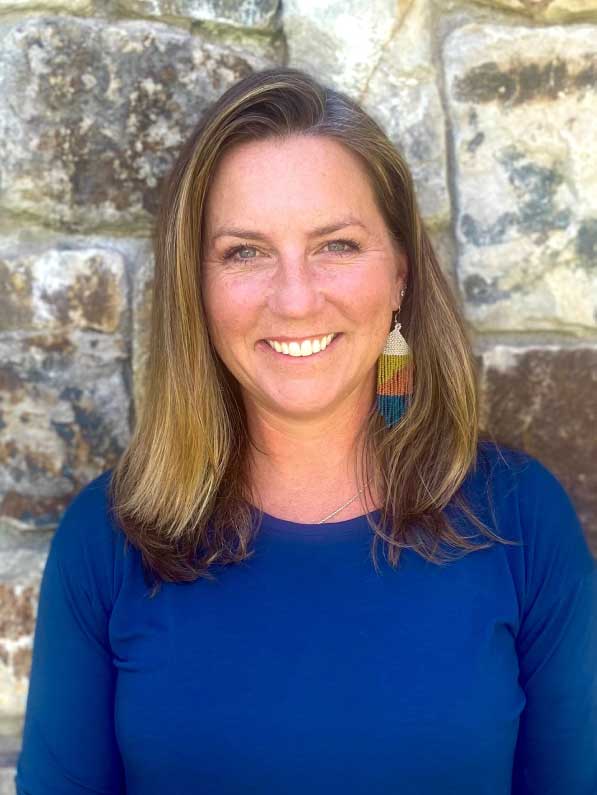 Gillian Morris
Read Bio
Gillian moved to Steamboat Springs in 1999 to be a ski bum for 6 months after graduating from UMass Amherst.  Just like so many, the Yampa Valley kidnapped her and, all these years later, she and her husband, Michael Morris, are raising their two sons, Kane and Olson, in Steamboat while also running TALON Grips, Inc.  Gillian has been actively involved with Rotary for the past 12 years, including serving on the board for several years and as President in 2020/2021.  She was awarded the Rotary President of the Year for District 5440 and she and Michael were honored to receive YVCF's Individual Philanthropist of the Year award in 2021.  Gillian is passionate about all things community and is excited to be part of such a vibrant and dynamic board.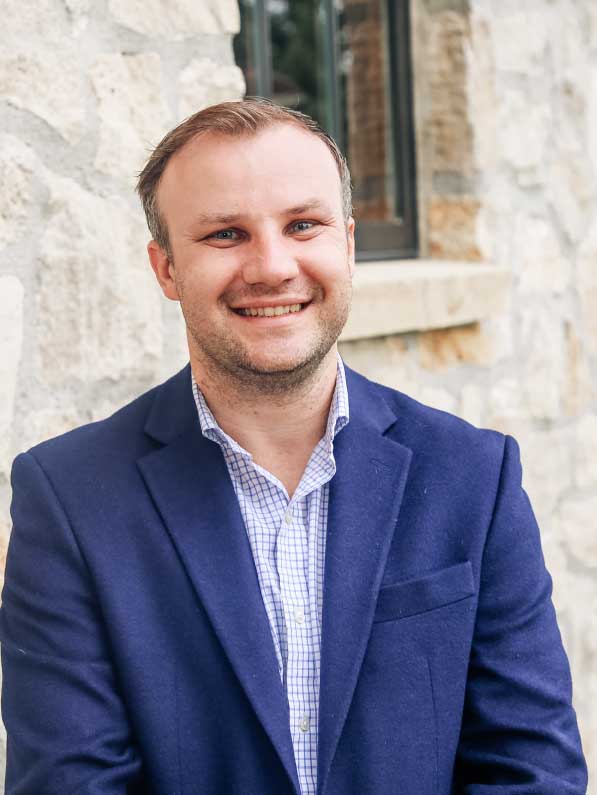 Harry Murray
Read Bio
Harry graduated from the University of Colorado, Boulder in 2010, where he earned Bachelor's Degrees in Political Science and Economics. He earned his Master's in Business Administration from Duke University Fuqua School of Business in December 2019.
Harry worked for three and a half years in New York City for Fogel Neale Partners, a wealth and institutional management firm, where he was an associate portfolio manager focused on fixed income and equity management. Harry joined Deer Park Road in November of 2012. His role includes active oversight of the portfolios, monthly quantitative analysis, quantitative reporting, and individual security analysis for valuation purposes. Mr. Murray earned the Chartered Financial Analyst® designation August 2017, and was brought on as a DPR Partner in 2019.
Harry has been deeply involved in the Yampa Valley community since arriving in 2012, volunteering with LiftUp, Integrated Community, Holy Name Catholic Church, Impact 100 Steering Committee, and most recently joining the board of the Community Foundation in 2022. He and his wife Kelly have a son, Brooks (1), and a labradoodle, Mattingly; they are passionate about affordable housing, immigration, childcare, and land use/conservation amongst other issues affecting the Valley. In his free time, Harry enjoys all that the area has to offer from skiing, fishing, hiking and generally enjoying our great outdoors.
Corey Peck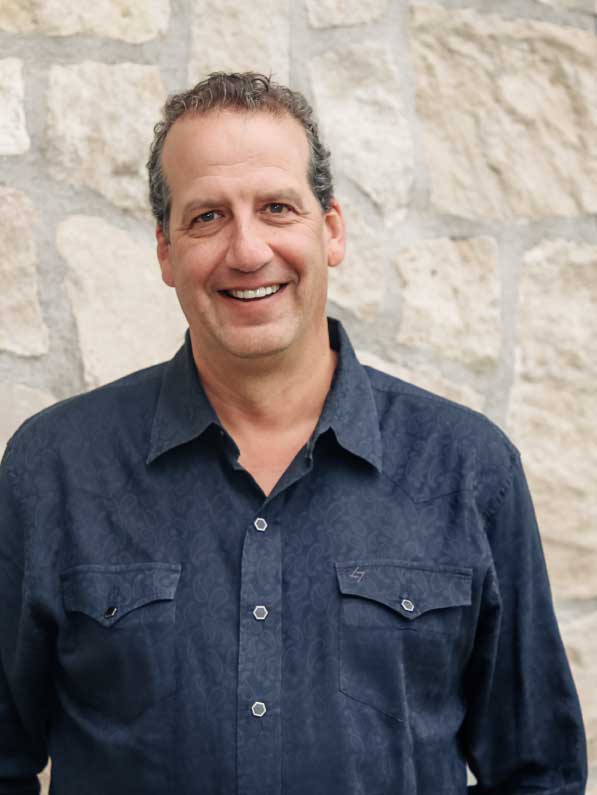 Rob Perlman
Read Bio
Rob is president and chief operating officer of Steamboat Ski & Resort Corporation and central regional chief operating officer of Alterra Mountain Company overseeing the company's resorts in Colorado and Utah. Perlman's 30-year plus tenure in tourism and the ski industry includes leadership positions with some of the nation's top resorts including Winter Park, Vail, Beaver Creek Resort and Mammoth Mountain. Prior to his time at Steamboat, Rob was president and CEO of Colorado Ski Country USA, the trade association representing Colorado's $4.8 billion ski industry. Rob currently serves on the boards of Colorado Ski Country USA, National Ski Areas Association (NSAA), Yampa Valley Community Foundation, the Yampa River Fund, Yampa Valley Airport Commission, and Yampa Valley Bank. Previously, Perlman served on the boards of Visit Denver, Snowboard Outreach Society (SOS), Steamboat Springs Chamber, Colorado Ski and Snowboard Hall of Fame and Museum and the Colorado Tourism Office where he was twice elected Chairman. Rob lives and enjoys the mountain lifestyle in Steamboat Springs with his family.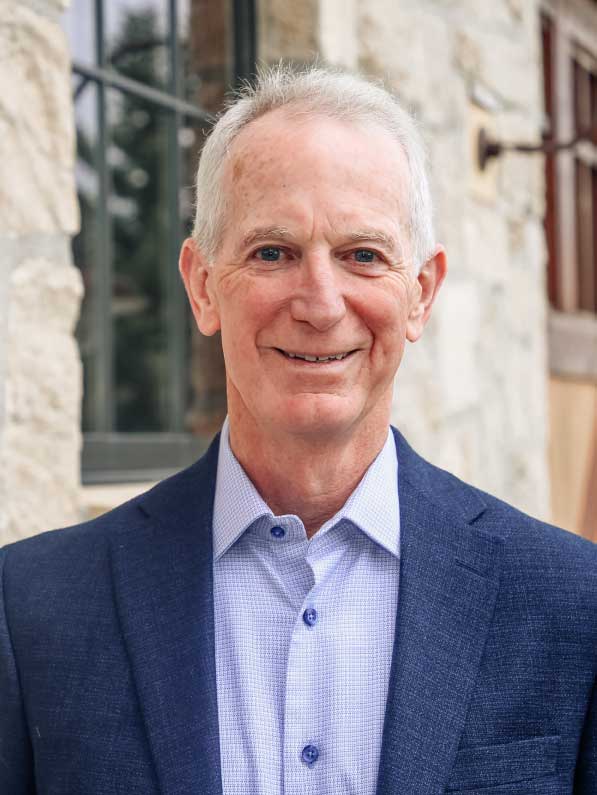 Rob Race
Read Bio
Rob graduated from Middlebury College (1978) in Vermont with a BA in Economics. He worked as a reinsurance executive with 39 years of industry/management experience; at his retirement in 2017, he was Managing Director at Guy Carpenter & Company in Boston, MA, the world's largest reinsurance intermediary. Rob has been coming to Steamboat since the early 1990's with his wife of 40+ years, Ellen, and their two daughters, moving full-time to Steamboat following Rob's retirement. They enjoy the outdoor activities available in the valley and have now become involved with many local nonprofits. When Rob and Ellen lived in Topsfield, MA, he served on the Topsfield Athletic Association Board for many years including President, and he coached both daughters in soccer and basketball. Rob has been serving as Chair of the YVCF Grants Committee since 2018 and joined the YVCF Board in March 2021. Rob and Ellen have two daughters and two granddaughters who they dote on as often as possible.
PJ Wharton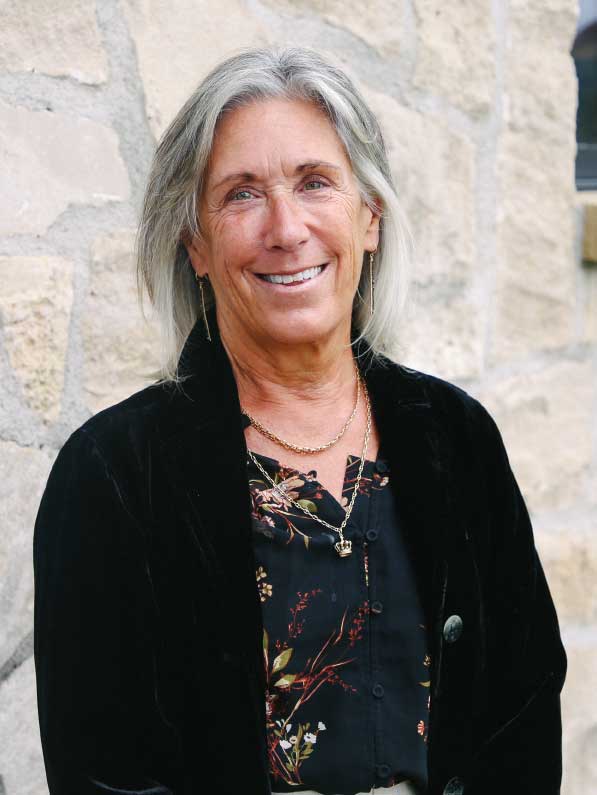 Barbara Winternitz
Every day we meet with partners, new and longstanding, to pass on our passion to build a better Yampa Valley. If you have a passion, we can help you find the best way to pass it on.