YVCF Community Grant Cycle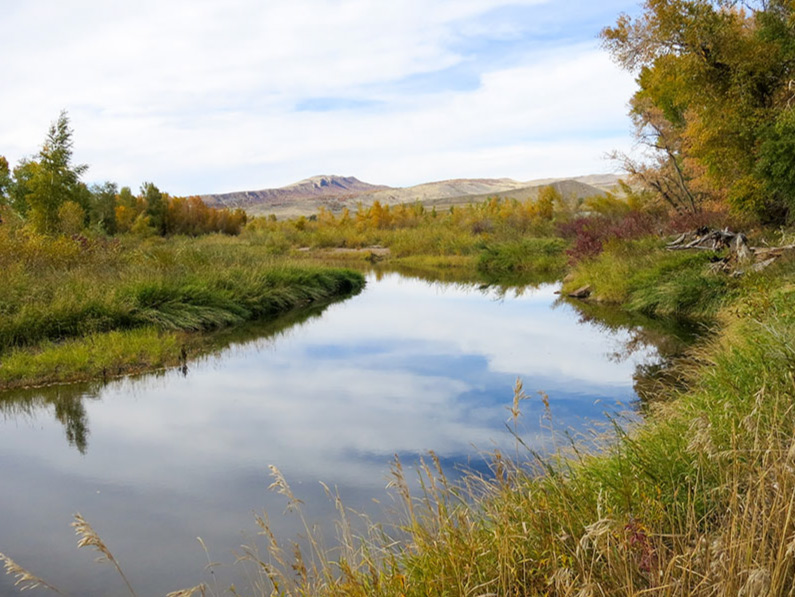 2023-24 Grant Guidelines
At the Yampa Valley Community Foundation, we proudly support a philosophy of trust-based philanthropy in our relationship with every grantee. This approach commits to building relationships based on transparency, dialogue, and mutual learning. We seek to streamline applications and reporting, attaching fewer strings to funding. We partner with local nonprofit organizations for a stronger combined effort towards achieving shared community goals.
The Yampa Valley Community Foundation, in partnership with the Steamboat Ski & Resort Corporation, donor advised fund holders, and other granting endowments, offers once-a-year grants up to $7,500. In addition to our annual grants, organizations working collaboratively to make a regional difference in the Yampa Valley may be invited to apply for a YVCF Impact Grant up to $30,000. Click here to learn more about our Impact Grants.
General Information
Each grant is either for unrestricted purposes or issued as a programmatic grant:
Unrestricted (General Operating) Grants: The 2023 grant cycle will again focus on unrestricted grants. Unrestricted funding provides grantees the flexibility to assess and determine where grant dollars are most needed. These grants allow for innovation, emergent action, and organizational sustainability. To qualify for unrestricted grants, the organization must serve Routt and/or Moffat Counties and must meet all other eligibility requirements posted in these 2023 Community Grants Guidelines.
Programmatic Grants: We will accept programmatic grant applications from eligible organizations when an operating grant is not appropriate. If your organization fits any of the following descriptions, you must apply for a program grant:

Organizations with annual operating budget over $1 million
Organizations with service areas that extend outside Routt and Moffat Counties
Faith-based organizations
NEW FOR 2023
All application guidelines, questions, and scoring rubrics have been carefully reconsidered and in some cases significantly revised since 2022. Changes were made to clarify the application and improve our grantmaking process for applicants and reviewers alike. Past applicants should read everything anew and new applicants will benefit from reading all guidelines and the scoring rubric. Free trainings should prove very helpful for all applicants: see the schedule below.
Organizations with annual operating budgets over $1 million must apply for a programmatic grant.
2023 Scoring Rubric: review detailed criteria by which your application will be evaluated.
Application questions: view the application questions (for reference only; does not include tips and links to resources available through the online application).
Eligibility
Grant requests must be limited to $7,500 or less.
IRS status: 501(c)(3) or fiscally sponsored through a 501(c)(3) organization. Learn more:
Geography: Funds must serve Routt and/or Moffat County. Organizations operating beyond these two counties must apply for a programmatic grant and explain how the funds granted by YVCF would be used only within Routt and/or Moffat County.
Grant funds may NOT be used for:

Religious or political purposes (faith-based organizations must apply for a programmatic grant and explain how program meets this requirement).
Debt reimbursement, retroactive grants, or projects already completed.
Purposes that do not meet YVCF's non-discrimination policy.
Training, Technical Assistance, & Resources
Watch our 2023 Training video for grant applicants (75 min.)
• View the presentation slides/links
Video on "What do funders look for in grant proposal budgets?" (2.5 min) from Candid.
Video on "Essentials of Financials for Grantseekers" from YVCF finance director Karen O'Connor: Click here to view (18 min).
• View the presentation slides
Web browser issues? Having trouble logging in or saving application?  We suggest you clear your cache and some other backend web browser stuff that can cause problems. Click here for an article on how to clear them in Google Chrome. For other browsers do a web search for your browser name + "how to clear cache." We suggest clearing:
Cookies and other site data
Cached images and files
Site settings
Hosted app data
Document uploads:
Must be in PDF format. Access a free online PDF converting tool here: https://www.adobe.com/acrobat/online/convert-pdf.html
If providing multiple documents for one question, you must combine into a single PDF. Access a free online PDF merging tool here: https://www.adobe.com/acrobat/online/merge-pdf.html
Watch for errors or lost data! Please proof all your documents before uploading.
File size too large? The system has a 10MB limit. If you encounter that limit, please try the following:

Access a free online PDF compressing tool here: https://www.adobe.com/acrobat/online/compress-pdf.html
If that doesn't get it below 10MB, please email greg@yvcf.org with:
a) [preferred] a link where we can download the file from the cloud, such as Dropbox, Google Drive, or others (please make sure permissions allow us to download the file).
b) the file attached (some large files may not email easily).
2022-23 Grant Reporting – All approved grants require submission and acceptance of a report on funded activities due the earliest of: a) within one year of funding, or b) prior to approval of funding in the subsequent year's Community Grant Cycle. If your organization received funding last year, through the 2022-23 YVCF Community Grant Cycle, please submit your report ASAP (and no later than August 17, 2023) to greg@yvcf.org. For a reporting form, please download this Microsoft Word document.
Download a PDF of these Grant Guidelines
Important Dates
Mon, May 8, 2023 Application opens on YVCF website
Concluded: Wed, May 10 – YVCF Grant Application Training including NEW Financials Training for Grantseekers – at Old Town Hot Springs, Steamboat Springs.
Concluded: Fri, May 12 – YVCF Grant Application Training – at Craig Chamber (775 Yampa Ave, Craig).
Wed, May 24 Deadline to contact YVCF to discuss your program (technical assistance only with the application after this date)
Sun, June 11 (11:30pm Mountain) Grant applications due
Thu, August 31 Organizations notified of grant award
If you have any questions, please contact Greg Hamilton at greg@yvcf.org.

APPLICATION CLOSED JUNE 11, 2023
Every day we meet with partners, new and longstanding, to pass on our passion to build a better Yampa Valley. If you have a passion, we can help you find the best way to pass it on.