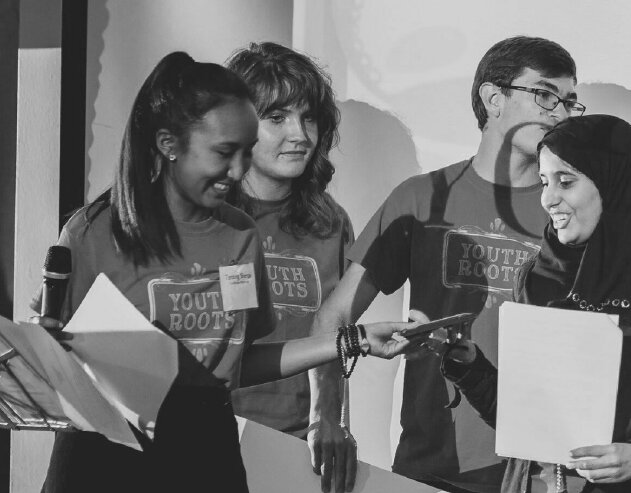 YouthRoots Routt County is a leadership program that empowers high school students to tackle community issues. Through the year-long program, students respond to emerging needs and build the skills to become change makers now and tomorrow.
The first cohort of YouthRoots Routt County was a smashing success, with $13,500 granted to local nonprofits for programs to address suicide prevention and developing more resources for healthy relationships. Read the year-end Program Summary HERE.
YouthRoots Routt County is a collaboration between Yampa Valley Community Foundation and YouthRoots, a national youth philanthropy organization that teaches youth how to make the world a better place while developing their leadership and life skills.
The program uses a unique 3-step philanthropic process intertwined with a robust leadership curriculum to teach teens the skills to make an impact. Each group acts as a mini foundation working to tackle the biggest needs in their community.
As members of YouthRoots, youth will:
Learn and practice skills that will empower them to be a strong leader today and tomorrow
Use philanthropy to tackle issues they care about
Complete 60 hours of community service
For the 22-23 school year, Routt County students will meet approximately 17 times every other Sunday evening. The program is free.
High schoolers who are passionate about making the world a better place should apply online here by September 6. Students can be nominated for the program here.
For more information, contact Jenny@yvcf.org or Ellen routtcounty@youthroots.org
Every day we meet with partners, new and longstanding, to pass on our passion to build a better Yampa Valley. If you have a passion, we can help you find the best way to pass it on.