Legacy Gift Development Cohort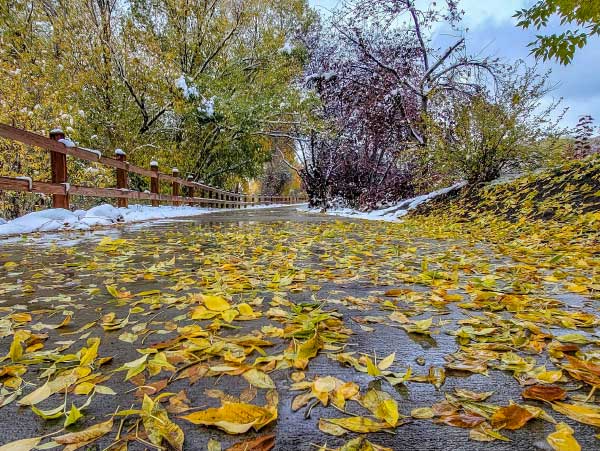 The Yampa Valley Community Foundation offers personalized service and ongoing mentorship to strengthen our nonprofit partners. The goal of the Legacy Gift Development Cohort is to launch or re-launch your endowment, build awareness, and encourage legacy gifts for your organization's long-term financial stability.
Our goal is that by the end of the program, your organization will have created and implemented a plan that includes the solicitation, marketing and stewardship of endowment and legacy gifts. This training will be offered to organizations that house an endowment fund, are interested in creating an endowment at the Foundation, and are ready to promote a culture of endowment giving through current or future gifts. Participants will be introduced to YVCF's Endowment Building Toolkit.
Commitment requires one staff member and one board member dedicated to the program. There is no cost to participate. Supported and facilitated by the Yampa Valley Community Foundation, members meet over six months. Participants should plan to attend all sessions, however all meetings will be hybrid and sessions will be recorded.
2022 Cohort Participating Nonprofits:
Mountain Valley Horse Rescue
South Routt Education Endowment
Colorado Crane Conservation Coalition
Steamboat Art Museum
Colorado Mountain College Foundation
Tread of Pioneers Museum
Nonprofit Agency Endowment Funds Held at YVCF
Advocates of Routt County Fund
Colorado Crane Conservation Coalition Endowment Fund
David Berolzheimer Foundation Endowment Fund to Benefit Steamboat Creates
Friends of Wilderness Endowment Fund
Historic Routt County Operating Endowment Fund
Integrated Community Endowment Fund
Marsha Daughenbaugh Legacy Endowment for the Community Agriculture Alliance Fund
MVHR (Mountain Valley Horse Rescue) Endowment Fund
Northwest Colorado Health Endowment Fund
Oak Creek Mountain Park Endowment
Old Town Hot Springs Endowment
Reaching Everyone Preventing Suicide Endowment Fund
Rocky Mountain Youth Corps Fund
Routt County Council on Aging Endowment Fund
Routt County Riders Endowment Fund
Steamboat Art Museum Endowment Fund
Steamboat Springs Youth Hockey Association Endowment Fund
Steamboat Symphony Orchestra Endowment Fund
Susan Mizen Legacy Endowment Fund
The Haven Fund
Tread of Pioneers Museum Endowment
Yampa Valley Sustainability Council Endowment
Every day we meet with partners, new and longstanding, to pass on our passion to build a better Yampa Valley. If you have a passion, we can help you find the best way to pass it on.