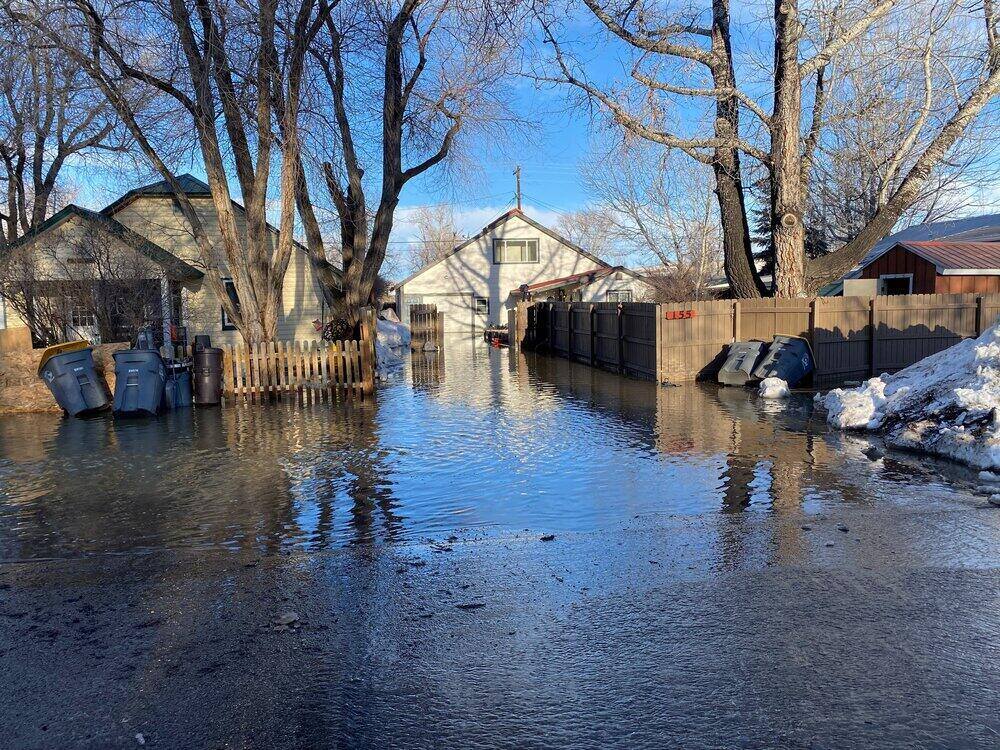 The flooding of Dry Creek in Hayden, CO in April 2023 damaged nearly 50 properties, with up to 25 experiencing moderate to major damage. Many Hayden residents are currently living in hazardous conditions and experiencing great financial strain as they work to return their homes to safe and functional condition. Many of the homeowners in this area are teachers, small business owners, restaurant employees, single-parent households, or seniors on fixed incomes. Repairs identified during assessments by Routt County officials include mold mitigation; tearing out and replacing drywall, insulation, and flooring; replacing appliances such as nonfunctioning hot water heaters and furnaces; and hazardous waste clean-up and removal.
Because the area is not considered a flood zone, very few homeowners had insurance that will cover repairs. In addition, little government funding is available to Hayden residents, as the State of Colorado declined to declare a state of emergency and Town of Hayden emergency funds will be entirely consumed by municipal property repairs. As a result, the majority of residents are left to bear the financial burden of repairs themselves, leading many to consider taking out second mortgages or even requesting condemnation due to the severity of the situation.
Matt Mendisco, the Town of Hayden City Manager, describes the dire situation: "Over one month later we still have residences that have not fixed things because they can't afford the full extent of the damage or simply can't afford even the rental costs of fans and replacement of insulation. As a result, people may be living in unsafe residences and now may be getting health issues from mold. Come wintertime without insulation we will have other major issues like heat and water pipe damage."
To help our neighbors in need and ease the financial impact from this emergency event, the Yampa Valley Community Foundation has opened the Hayden Flood Relief Fund to accept charitable donations. We are working closely with the Town of Hayden who is the designated grantee and will request funds on behalf of residents after prioritizing repairs, assessing financial need, and referring impacted homeowners to any other sources of available funding. Households at or below 160% average median income (AMI) may qualify for grant assistance. As with all emergency funds we open, YVCF is waiving our fees so that 100% of donations will be made available to Hayden residents.
As we directly experienced during the COVID pandemic and have seen in other communities after catastrophic wildfires and other events, charitable funds held at community foundations can greatly assist communities recover from emergency situations. Contributions of any size are welcome and will alleviate the impact of the flood waters for our Hayden community members.
Please call the Yampa Valley Community Foundation at 970-879-8632 or email traci@yvcf.org with questions about the Fund. For questions about repairs, Hayden residents should contact Kevin Corona, Town of Hayden Program Management Specialist, at kevin.corona@haydencolorado.org or 970-276-3741.
This is a Board Designated Fund of the Yampa Valley Community Foundation and all donations are restricted for use only for the Charitable Purposes of the Fund. Donations by check can be made out to YVCF-Hayden Flood Relief Fund and mailed to PO Box 881869, Steamboat Springs, CO 80488.