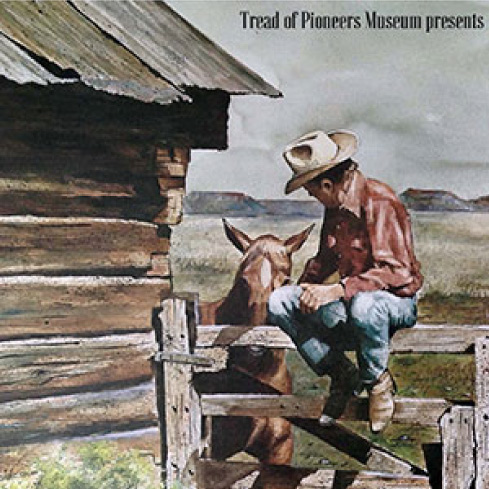 Western Heritage Partnership
The Yampa Valley  Community Foundation is proud to be a partner with the Western Heritage Partnership.  This fund is working to promote and preserve the rich history of Steamboat Springs.
The mention of the name Steamboat Springs brings to mind a place rich in Western Heritage. In the early 1900s, the Steamboat train depot shipped more cattle than any other in the United States. Steamboat is located in the beautiful Yampa Valley of Northwest Colorado. Its favorable climate allows for the growth of some of the best hay in this country. It is a perfect valley for cattle ranching. The ranching continues to this day with the countryside green and lush. The local rancher's stewardship of the land has helped preserve the special feel of the Steamboat area.
Help us preserve the lifestyle of The Western Stockman Forever!
Your purchase of a sculpture entitles you to this beautiful limited edition bronze. All contributions are welcome and will be acknowledged on a special bronze plaque to be displayed at our Western Heritage Center at the site of the Old Stock Bridge.
A percentage of the proceeds will go to fund a one and a quarter life size bronze at the new Steamboat Springs Civic Center.
To donate to Western Heritage Partnership  by check:
Yampa Valley Community Foundation
PO Box 881869
Steamboat Springs, CO 80487
* Please make the check out to YVCF and note in the memo line that the check is for the Western Heritage Partnership.