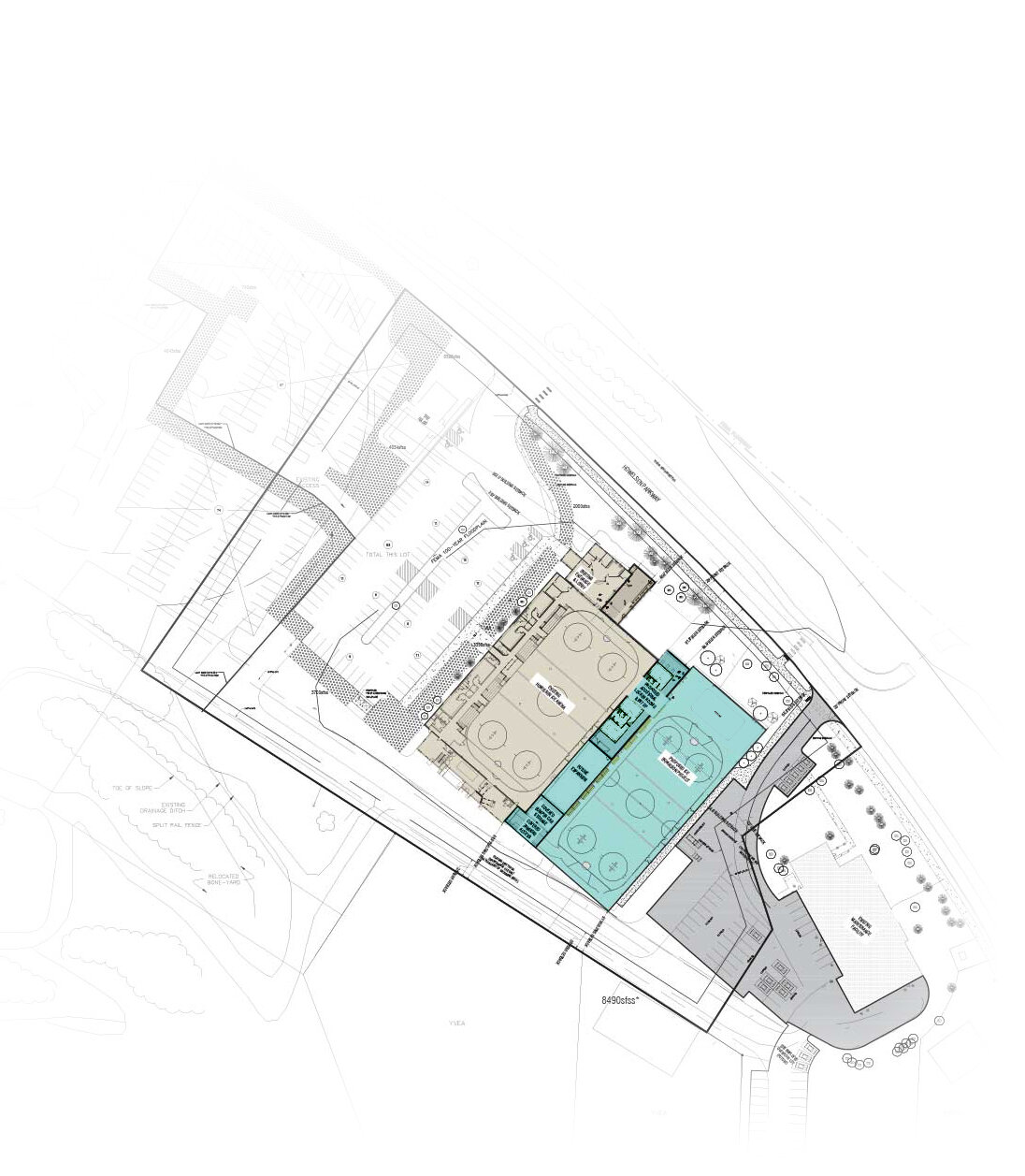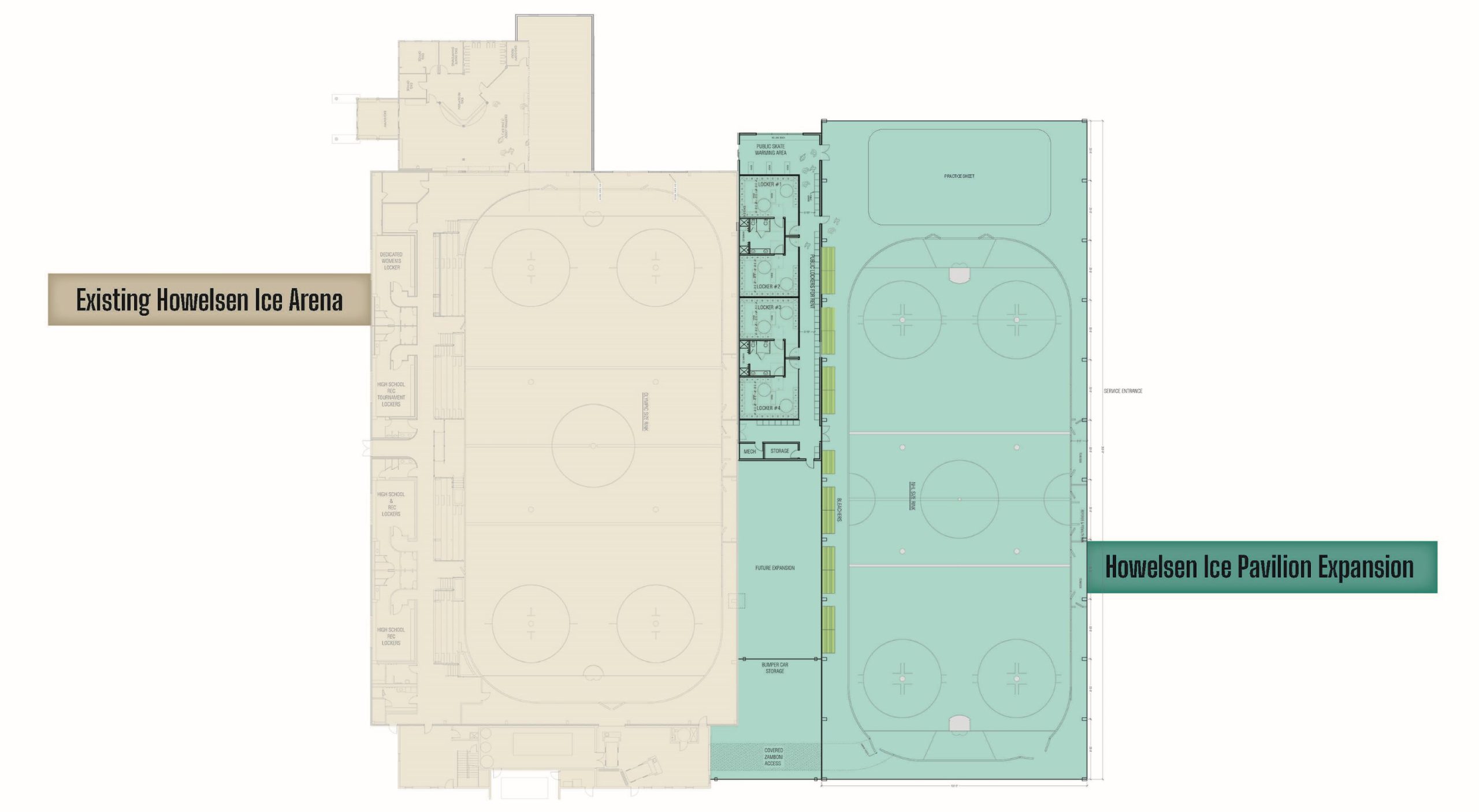 The mission of the Howelsen Ice Complex Capital Fund is for capital improvements relating to the Howelsen Ice Arena that provide a public benefit.
The Howelsen Ice Arena has been a keystone community facility in Steamboat Springs dating back to the 1970s. As our community has grown over the last five decades, so has demand by locals and guests for the Howelsen Ice Arena. Fully enclosed in the 1990s, plans for expansion to meet future demand were quickly introduced in the early 2000s providing the road map for endorsement by the Parks & Recreation Commission in 2015 and approval by the City Council in 2017. Between 2017 and 2022, the City of Steamboat Springs invested over $4.5m for initial expansion improvements. City Council provided final approval for the main facility in early 2023. In completing the HIP, the Howelsen Ice Arena will achieve its true potential in upwards of doubling winter capacity and providing a new home for expanded year round youth and adult programming, public access, special events and additional resources for Howelsen Park.
In 2020, the Fund helped bring the magic of outdoors skating to Howelsen Hill when the tennis courts were converted into two outdoor lighted oval ice sheets for the 2020/2021 winter season.
The current fundraising objective is a much larger and more ambitious project – the Howelsen Ice Pavilion! This approximately 30,000 square foot open-air expansion facility will substantially increase availability and programming for the Howelsen Ice Arena by adding an additional refrigerated NHL-sized ice surface, practice ice sheet, locker rooms, dryland training and storage areas.
Donations may qualify for Colorado Enterprise Zone Tax Credit. Please email howelsenicepavilion@gmail.com for additional details.