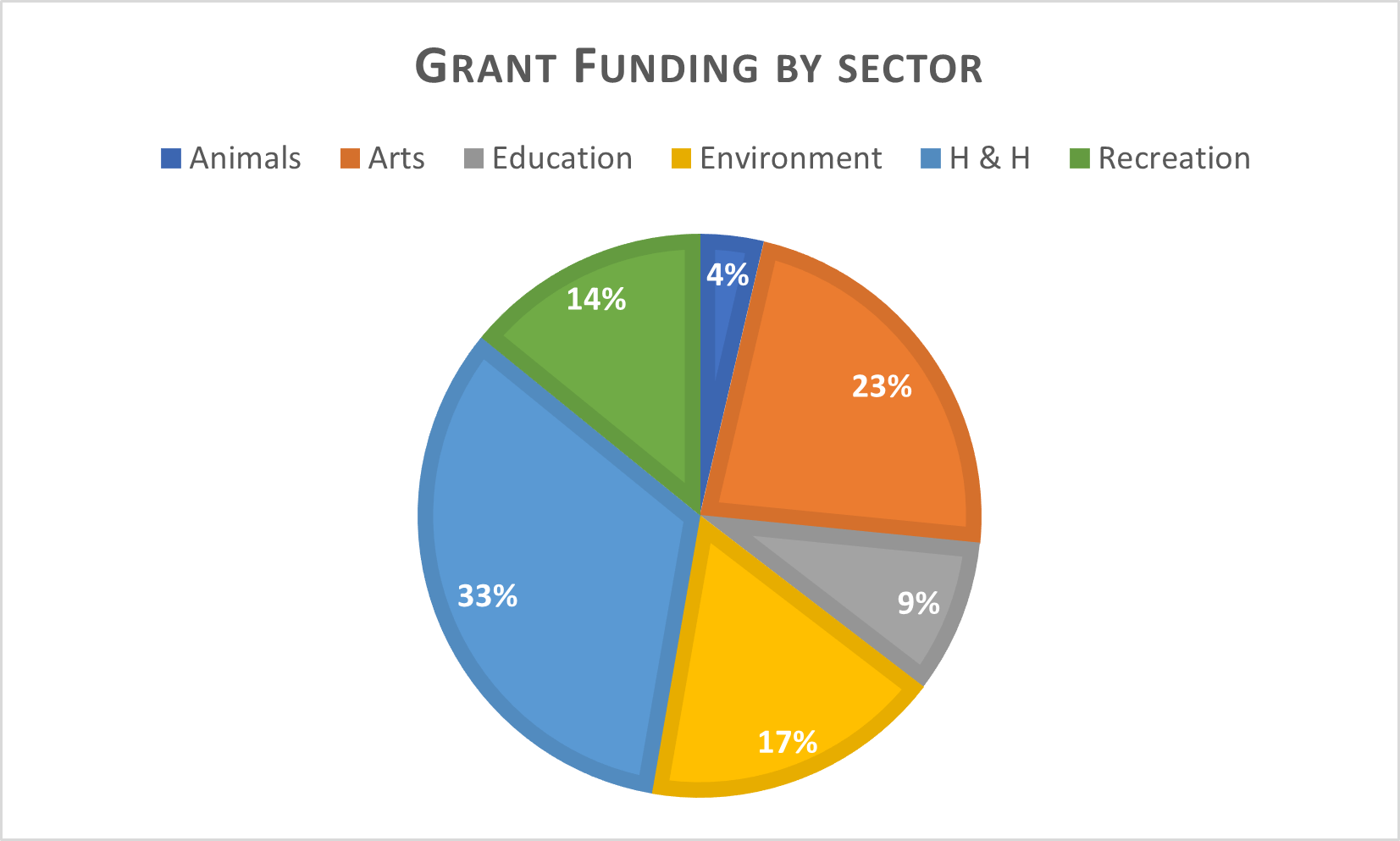 In partnership with the Steamboat Ski & Resort Corporation, community donors, and Donor Advised Fund advisors, the Yampa Valley Community Foundation has awarded $531,913 to 74 nonprofit organizations in its 2022 Community Grant Cycle.
The Community Grant Cycle is an annual opportunity for nonprofits in Routt and Moffat Counties to apply for up to $7,500 one-year or multi-year grants for either unrestricted general operating or program funding, or for a $30,000 Impact grant. Beyond supplying fiscal support to nonprofits, the robust evaluation process opens doors for conversations about how YVCF can further strengthen nonprofits with targeted training and capacity building.
Impact grants to three organizations account for $75,000 of the total, for projects that demonstrate significant community benefit within the Yampa Valley. The nonprofits receiving awards are the Boys & Girls Club of Northwest Colorado for Friday programming in Moffat County during the upcoming change to a four-day school week; Piknik Theater for an outdoor amphitheater; and Steamboat Sports Barn.
Thirteen organizations have been awarded $7,500 each ($97,500 total) for a multi-year general operating grant. These grantees are required to demonstrate evidence of solid financial position, consistent leadership, and a history of thorough grant reporting for prior grants received.
The remaining $359,413 is awarded to 60 organizations in the form of one-year grants. Forty-eight (80%) of these grants will support general operating and 12 (20%) fund specific programs that an organization intends to implement. (Projects already completed are not eligible for retroactive funding.)
The total dollars awarded is a 14% increase over 2021. Overall, 76 of 79 (96%) applications were funded, meeting 85% of requested funding.
Funding is distributed by Sector as follows: 4% Animals, 23% Arts and Culture, 9% Education, 17% Environment, 33% Health and Human Services, and 14% Recreation, with percentages closely matching the sectors represented in applications received. A comprehensive list of grantees can be found at yvcf.org/past-grant-recipients
Funding to support the Grant Cycle comes from generous donations from community members and Donor Advised Fund advisors, the Foundation's granting endowments, and partnership with the Steamboat Ski & Resort Corporation. To learn more about how to support Community Grants, visit our website or contact Program Officer Greg Hamilton, greg@yvcf.org