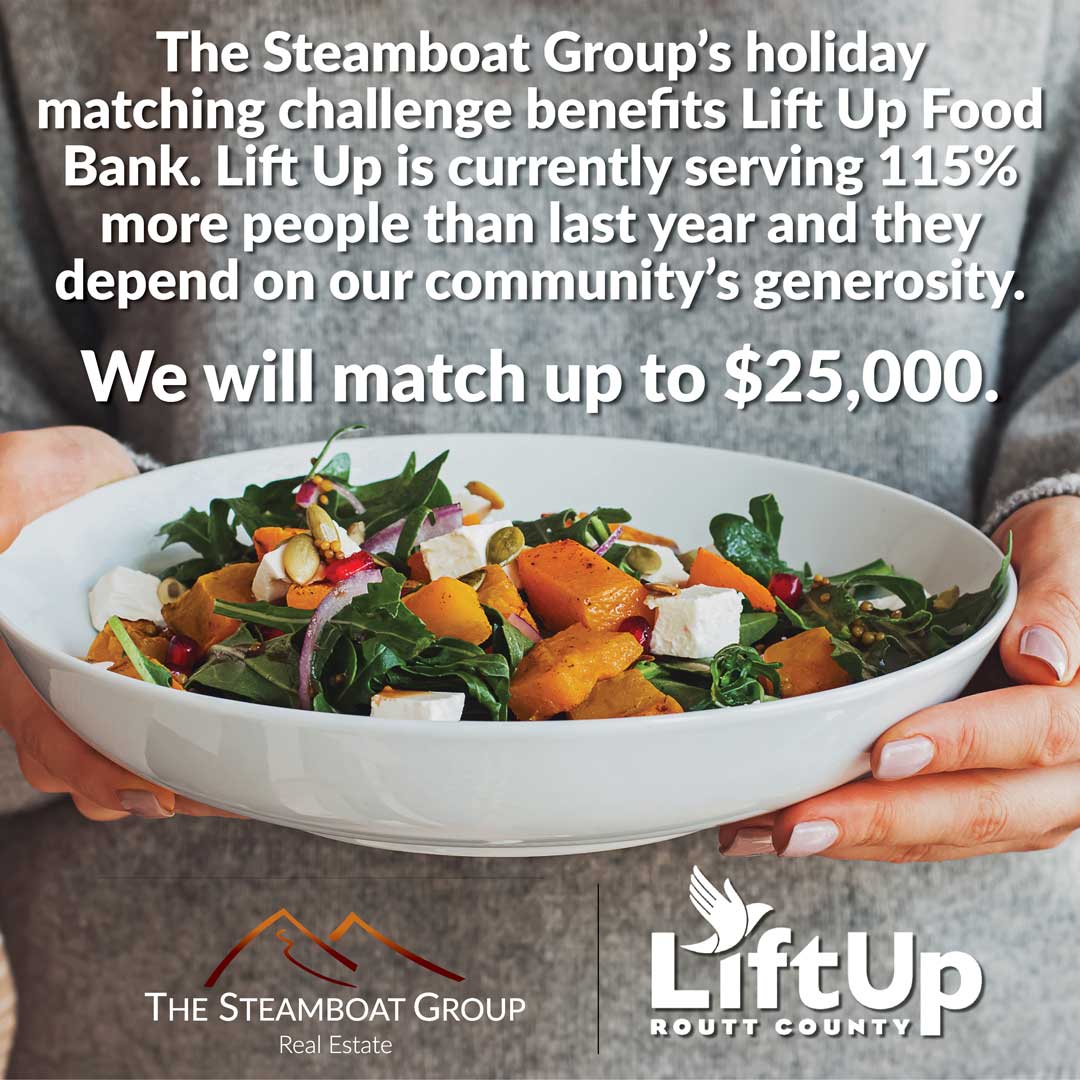 The Steamboat Group is currently putting on a matching challenge for LiftUp Food Bank. They will match up to $25,000 donations to the TSG Fund made through the end of the year. The TSG Fund is a donor advised fund at the Yampa Valley Community Foundation, a 501c3 nonprofit organization. 
LiftUp is serving 115% more unique individuals in their Food Banks than last year. They depend on donations and food drives to help ensure that they can continue to serve clients at this level of increased need, without having to cut services in other ways.
In addition to the matching challenge, The Steamboat Group is hosting a produce drive at City Market on Saturday, December 16 from 9am-3pm to benefit LiftUp of Routt County and help feed local families this holiday season. We hope you'll join us!