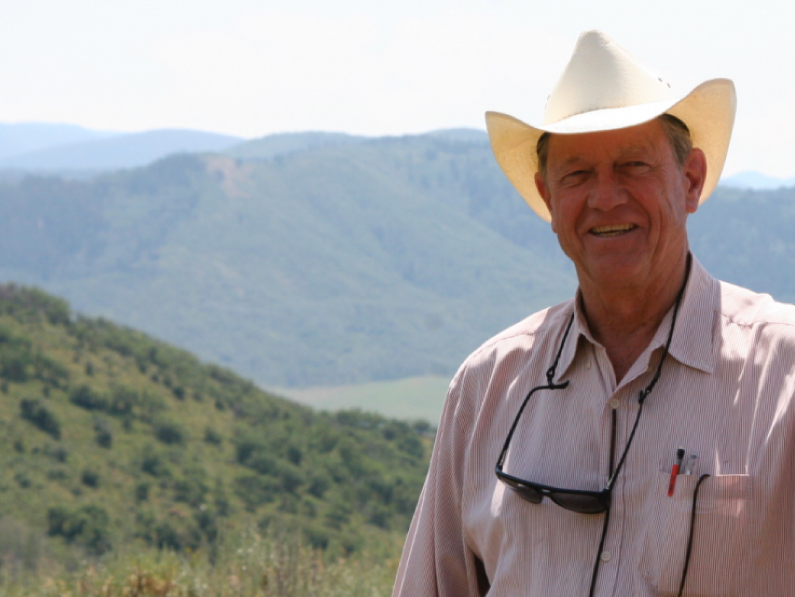 "Mr. Stranahan served as Board President, long-time Trustee and Trustee Emeritus for the Stranahan Foundation, which has launched the North Routt Community Fund in his memory".   — Pam Howell-Beach
THE NORTH ROUTT COMMUNITY FUND
Stephen Stranahan had a deep connection to North Routt and the North Routt community. To ensure the community is strong and thriving for generations to come, the family established the North Routt Community Fund as a memorial to honor his passion for the area.
Mr. Stranahan was a legacy of success and service. He was an interesting and creative businessman and diligently committed to the communities in which he lived. He did this through meticulously planning and executing assistance to the nonprofits in these communities. He is most recognized in North Routt for the development of the Home Ranch, a Relais & Chateaux dude ranch and Nordic resort in the Elk River Valley, north of Steamboat. Here also lies his biggest legacy. In partnership with neighboring ranches, the Fetchers, and Mary Moser, he placed thousands of acres into a conservation easement. Thus preserving the great landscapes and ranching tradition of the American West.
This effort led to many more thousands of acres being preserved in the Elk River Valley all the way down to Steamboat Springs. This ultimately developed into the formation of Colorado's Cattlemen's Agricultural Land Trust, which now stewards 550,000 acres of protected ranch land.
The North Routt Community Funds will make grants through the YVCF Community Grants Cycle to nonprofit organizations that benefit the geographic region of North Routt County.
To donate to The North Routt Community Fund by check:
Yampa Valley Community Foundation
PO Box 881869
Steamboat Springs, CO 80487
* Please make the check out to YVCF and note in the memo line that the check is for The North Routt Community Fund