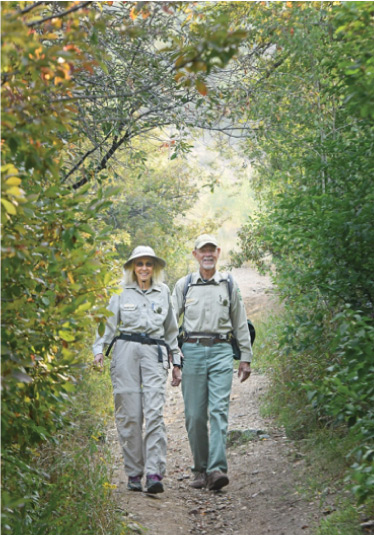 Elaine and Win Dermody Endowment Fund
Established in honor of Win and Elaine's 25 years of dedication and hard work in assisting the U.S. Forest Service (USFS) in the management and preservation of the Mr. Zirkel, Flattops and Sarvis Creek Wilderness areas through volunteer service and creation of the non-profit organization Friends of Wilderness (FOW).
The fund is created to benefit the Rocky Mountain Youth Corps.  When this fund is fully established the annual proceeds will first be utilized to support a "crew-week" in collaboration with FOW volunteers. One "crew-week" is defined as one youth or conservation corps crew of 8-10 total members, including leaders, working and educating for one week providing 240-400 person-hours of work and education on projects designated by the U.S. Forest Service or other government agency. Any exceeding funds may be expended by RMYC for the purposes of education and recreation opportunities for youth and/or conservation corps members with an emphasis on leadership training and facilitation of personal growth in crew members.
To donate to Elaine and Win Dermody Endowment Fund by check:
Yampa Valley Community Foundation
PO Box 881869
Steamboat Springs, CO 80487
* Please make the check out to YVCF and note in the memo line that the check is for the Elaine and Win Dermody Endowment Fund.