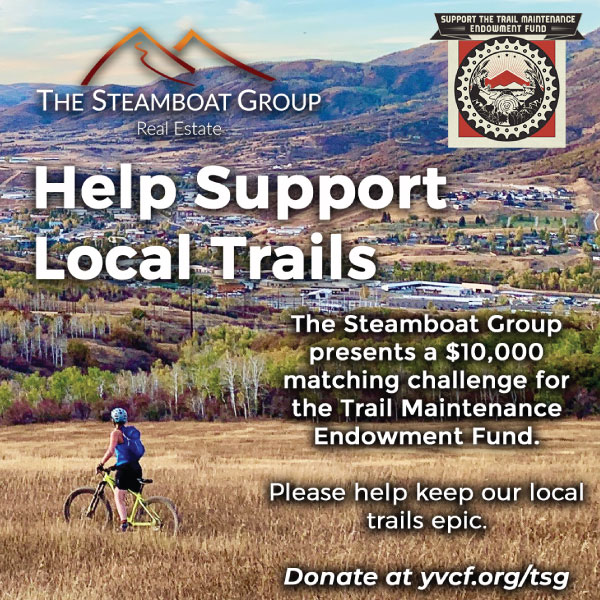 The Steamboat Group-Real Estate has kicked off a matching challenge for the Trail Management Endowment Fund in order to help support trails in the Yampa Valley. The company plans to match up to $10,000 in funds donated throughout the month-long challenge, ending on June 30th.
"Our trails are such a big part of this community", says Jon Wade, owner of The Steamboat Group. "They are an outlet that provides happiness and adventure for so many people and we wouldn't be Yampa Valley without them. It is important that we continue to support TMEF, so that local trails can be enjoyed by everyone for generations to come."
Funds from the matching challenge will push the TMEF fundraising campaign closer to its ultimate goal of $1 million to $1.5 million by 2026. This amount will be a permanent funding source for maintaining and improving non-motorized trails for hikers, bikers, equestrians and other users in Routt and Moffat counties.
Don't miss out on a chance to make your dollar go double!