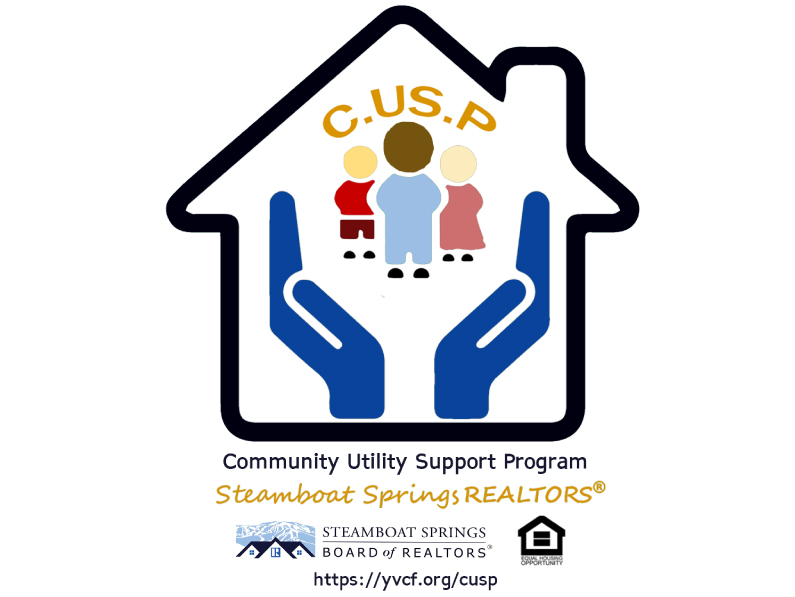 Announcing a new fund, sponsored by the Steamboat Springs Board of REALTORS®, providing ongoing support to local nonprofits that provide utility assistance for our community.
Community Utility Support Program CUSP
This program idea stemmed from one REALTOR's experience helping a friend "keep the lights and heat on" during the pandemic. This sparked the realization that there are likely many individuals experiencing a significant loss of income and on the cusp of having their utilities turned off. The Steamboat Springs Board of REALTORS® organization, which has a longstanding tradition of philanthropy and supporting community-minded programs, embraced the concept and enthusiastically took on the challenge to create a fund that will continue to grow well into the future and support individuals in crisis.
The goal of the fund is to be an ongoing mechanism to help provide utility assistance to community members in need, via partnership with local nonprofits which historically provide utility assistance. LiftUp Routt County and Community Budget Center vet individual requests and pay the utility companies directly with allocated funds. By supplementing the utility support component of the housing-based needs, this fund hopes to free up resources for other supports that these two organizations provide to the Yampa Valley.
REALTORS®, the membership, the Affiliate businesses, and individuals are all encouraged to donate to the fund.
To donate to Community Utility Support Program by check:
Yampa Valley Community Foundation
PO Box 881869
Steamboat Springs, CO 80487
* Please make the check out to YVCF and note in the memo line that the check is for the Community Utility Support Program (CUSP)